Staci Linthacum

Agent

in Columbia, MO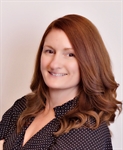 Professional Designations
REALTOR
Expertise Types
Residential
What do you get when you combine a hairstylist, a photographer and a short-term rental host? Me! Someone with 25 years of experience listening to the wants, the needs and the ultimate goals of people whom have entrusted me to help them reach their goals. Now I bring that experience with me as a real estate agent.
Hi...I'm Staci and I have lived in Columbia for 28 years. For 25 of those years I've worked in the beauty industry as a stylist, a manager and an owner; for the past 15 years I've moonlighted as an all occasion photographer with a focus on portraiture; in the last 7 years I have gotten into investing and renovating central Columbia properties and for the last 2 years I have been hosting guests in my Airbnb. I am passionate about every single job I do and each one has given me invaluable experience in customer service and human nature. Now I am excited to bring all my experience to the world of real estate! You might be saying, "Wow, she sounds pretty busy. Will she have time to focus on my real estate needs?" To that I say YOU BET! I have been lucky enough to have been able to fine tune all aspects of my life to be very flexible leaving me with plenty of time to help you find your dream home, sell your existing home, find investment property...whatever your real estate needs may be! I also have an amazing support system in my partner, my 3 daughters (22; 20 and 6), my immediate community and the fabulous team here at NextHome! My goal is to provide you with the absolute best personalized experience during the entire buying/selling process.
When I am not doing any of the above mentioned things I enjoy hanging with family and friends, my dog Zeus, camping, floating, weight lifting and making things pretty!
What attracted me to NextHome was not just the great humans that work here but the motto of the company, 'Humans over Houses'...yes please! We are all in this together. I'd love to help you in any way I can. Feel free to reach out with any questions. Thanks for taking the time to read my bio.